About Silver Creek Dental
Silver Creek Dental Of Payson and Dr. Travis Storey strive to meet your dental needs with the latest technology in dentistry, in a fun-filled, family environment. Dr. Storey is knowledgeable and experienced in dentistry and wants to better your overall health by educating you on the importance of regular dental visits. Our staff strives to make you feel at home during your dental procedures. We offer many comfort items to assist in making you feel at ease during your dental procedures. Dr. Storey enjoys getting to know his patients and as always, is accepting new patients!
Working Time
| | |
| --- | --- |
| Monday - Thursday | - 8:00 am - 4:30 pm |
| Friday-Sunday | - Closed |
MEET OUR DOCTOR
Dr. Travis Storey
Dr. Travis Storey was born and raised in Provo, Utah where he grew up playing sports and exploring the local foothills and mountains of Utah County. He studied Cultural Anthropology at Brigham Young University and completed an LDS mission to Oakland-San Francisco, California. Dr. Storey attended dental school at Roseman University of Health Sciences where he served as Class President and was recognized with a variety of awards and scholarships for his clinical skills and leadership abilities which include: The International Congress Implantology Award, Distinguished General Dentist Award, Life-long Colleague Award, Pierre Fuchard Scholarship, Distinguished Professionalism Award, and Leadership Awards. Prior to dental school, Dr. Storey enjoyed a successful 15-year career with Intermountain Healthcare where he supervised operations at three hospitals. Dr. Storey and his sweetheart of 25 years, Kijiana, have 8 children which include his sister-in-law who joined their young family at the age of 10. Dr. Storey loves practicing dentistry in Payson Utah and the way in which it allows him to connect with and ultimately improve the lives of his patients and their families. He enjoys the outdoors and is often found exploring new trails with his kids and playing handyman around the house.
Meet the Doctor
WHY CHOOSE US?
Care For Your Smile and Let It Brighten Your Day!
Dr. Travis Storey specializes in making sure his patients are educated in their oval health. He takes the time to listen and he understands your concerns. He will assist you in coming up with a treatment plan that works for you without breaking your pocketbook! We use top-of-the-line materials so that your dental procedures last longer. Dr. Storey and Silver Creek Dental Of Payson do not recommend dental procedures that you do not need. We listen to your concerns about your dental health without the pressure of doing unnecessary dental procedures!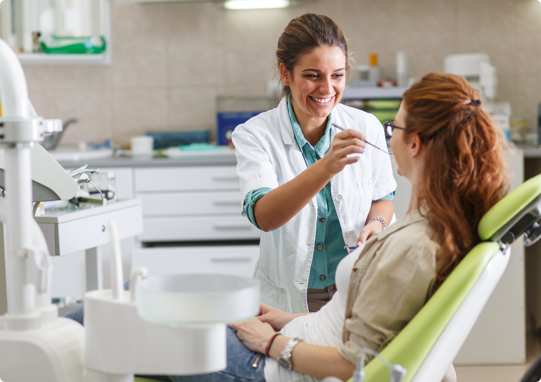 Schedule an Appointment Today